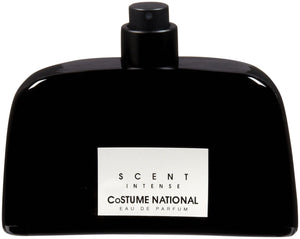 TORCASIO CASA
CoSTUME NATIONAL Intense 100ml
Eau de Parfum by Costume National

THE MYSTERY AND SENSUALITY OF AMBER
Scent Intense is a structured fragrance with an unmistakably unique sillage. An unusual interpretation of one of Perfumery's noblest ingredients: amber.
An intense fragrance enhanced by the harmony of amber and woods, Scent Intense expresses the mystery and radiance of a timeless energy.
It is the essence of an independent person who is not afraid to state uniqueness.
Top notes: jasmine tea.
Heart notes of mother of pearl and hibiscus flower.
Base notes: amber.